This has been a huge week! I swear I almost had tears in my eyes last weekend when I realized that I could no longer see any of the studs in my walls! With only one week to go in the One Room Challenge, I'm feeling the burn and I won't lie, its difficult to see the light at the end of the tunnel! Major progress has been made this week, but there's still so much to be done to get this bathroom reveal ready!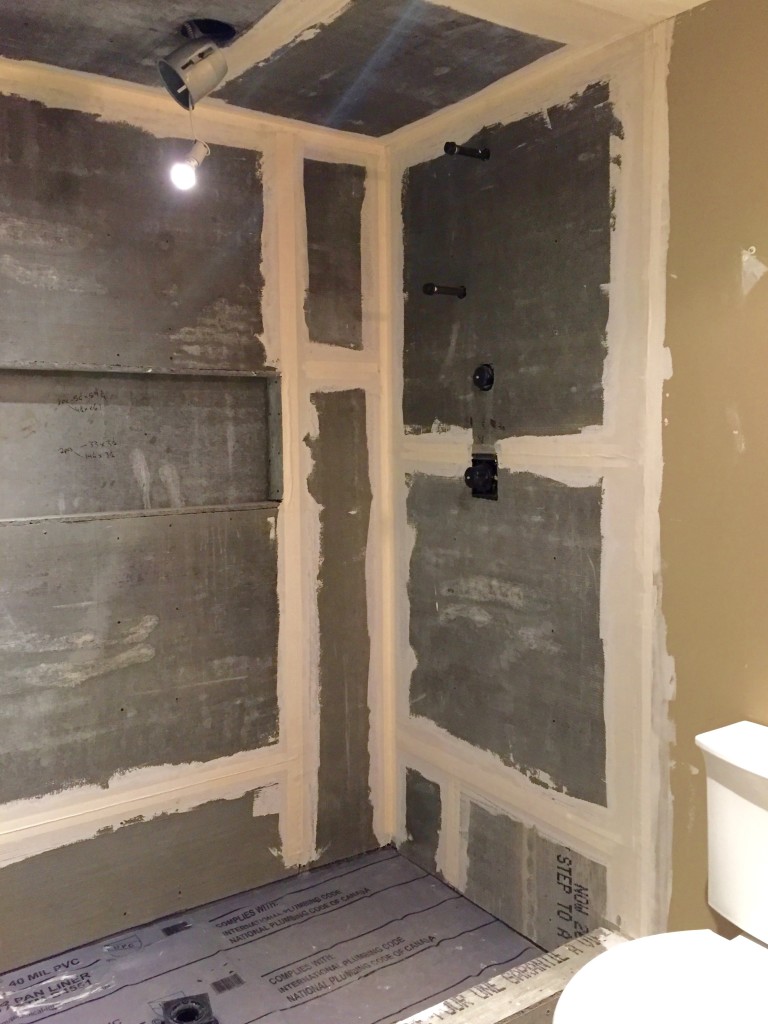 One major breakthrough I made this week was finalizing the tile for my shower. With SO many ah-mazing options out there, it was really difficult for me to make these selections. I went in to Creekside Tile in Toronto and these guys really sorted me out! The owner, Enrique went above and b e y o n d. It seems I may have procrastinated a tad and slightly over estimated how much time I had left in this challenge. Well, it turned out that a few of my fave selects were on backorder! So being the awesome guy he is, Enrique managed to get my tile custom made…and it will be ready, just in the nick of time! Here are a few of the mosaics I hummed and hawed over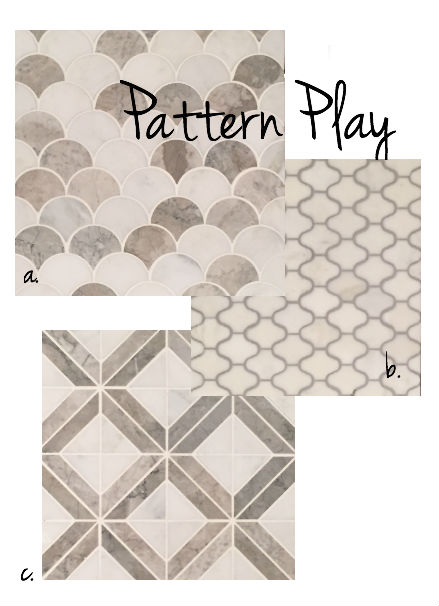 After much contemplation, I went with option a! Call me crazy, but every time I went back and looked at this fan tile, I smiled!  Honestly, there's something about the pattern that makes me happy!
Remember… I'm planning to pair this mosaic floor tile with a white bevelled wall tile in a herringbone pattern.  I can't wait to see how it all comes together…the transformation is going to be unreal!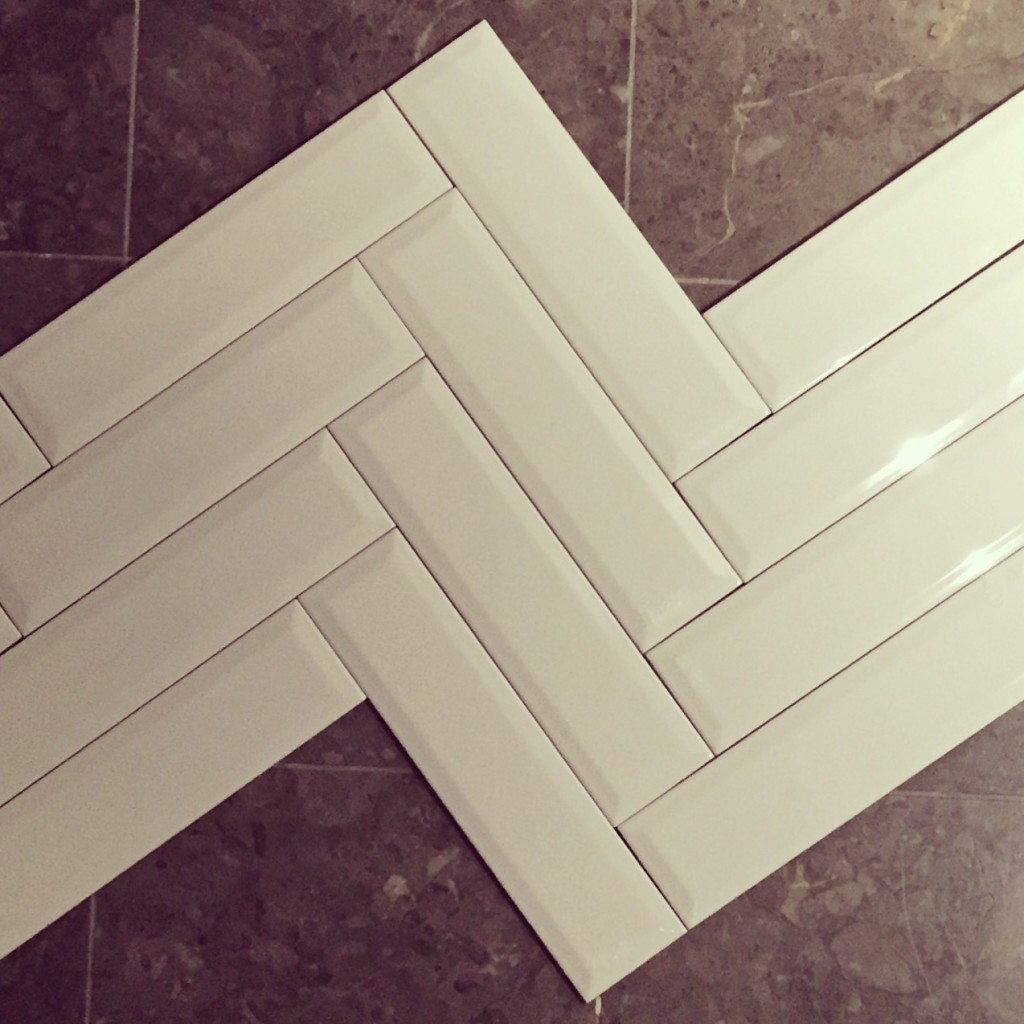 I've been following some of the other ORC'ers pretty closely, including my pal and colleague Lisa Canning!  I'd say that most of the other participants are def in much better shape than I am at this stage, but it looks like it's going to be a mad dash to the finish line for many of us! Check out the official ORC participants here and the guest participants here.
Thanks for following along!
Vanessa
xx