When I started designing my bathroom for the One Room Challenge, I knew that I wanted to figure out a way to incorporate black finishes into my design. If you're visiting the blog for the first time, thanks for tuning in…you can get caught up on my ORC bathroom project here.
Many of you will probably agree that when you think of black hardware or fixtures in a room, it's generally in a pretty modern space. Since the rest of my house is fairly transitional in style, I feared that my most loved finish wouldn't work in my new bathroom. But after doing a bit of research, and much to my surprise, I found the finish making an appearance in kitchens and baths of all different styles!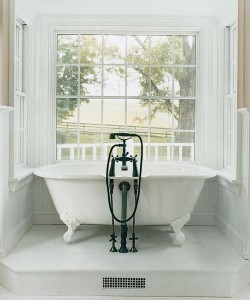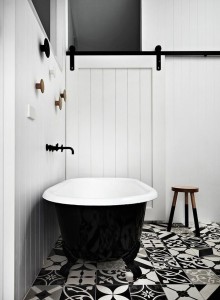 Shown above are two traditional bathrooms (not mine) that are rocking black fixtures.  After seeing these inspiration pics, I totally convinced myself that black will work!
My next challenge was to pick my fixtures! I visited half a dozen stores and I'm pretty sure I looked at every single faucet available in a black finish! Here are a few of my faves: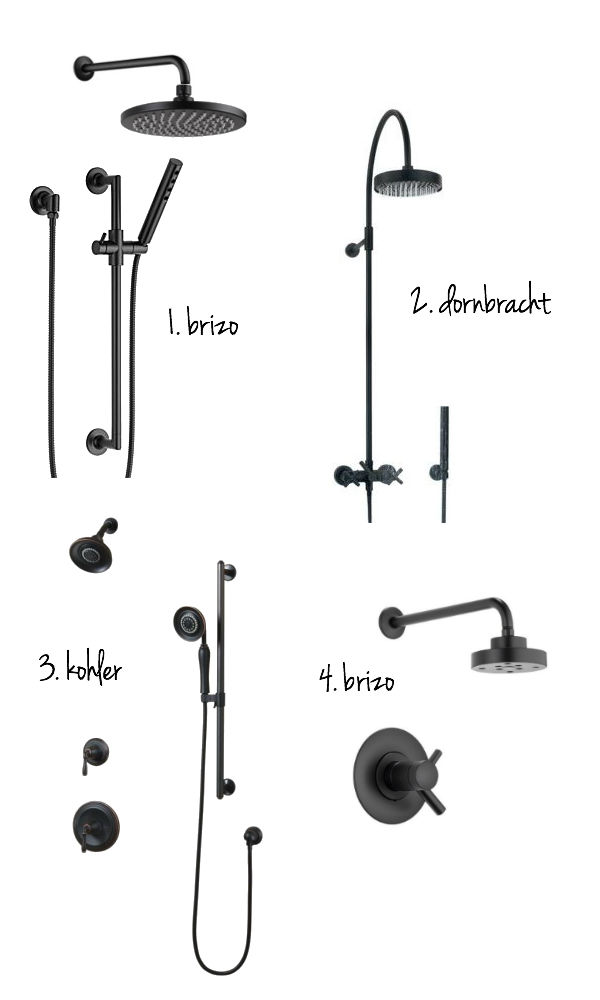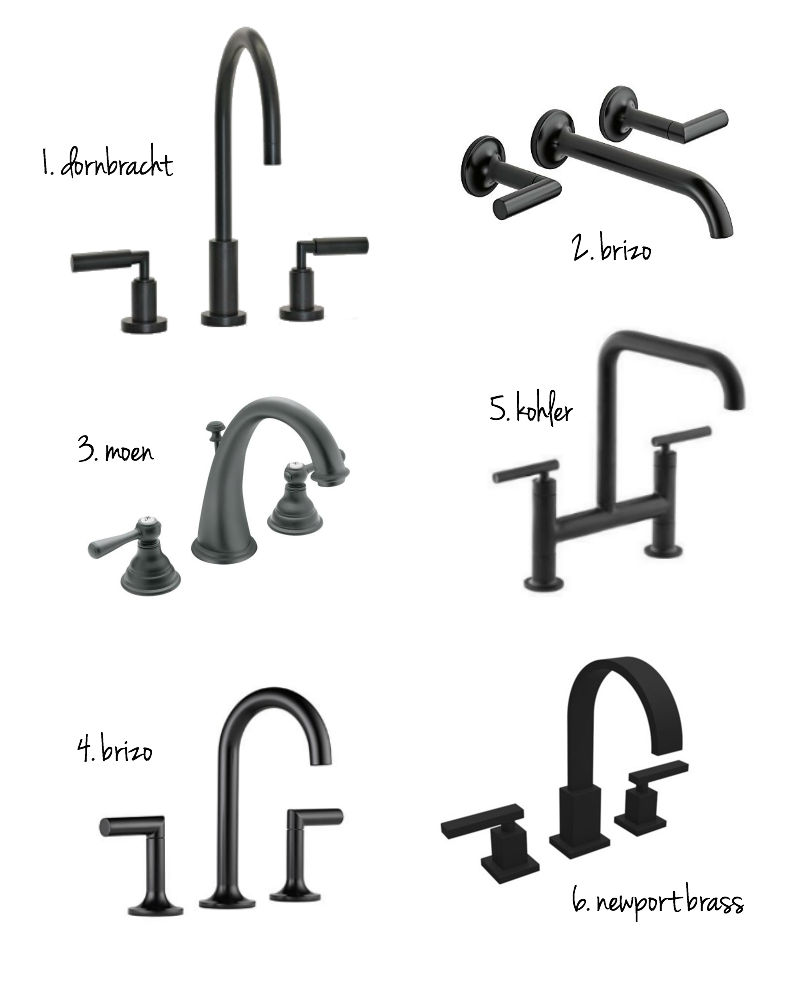 In my search I stumbled upon the BEAUTIFUL faucet collection designed by Jason Wu for Brizo, which has an amazing selection of fixtures in a matte black finish. It was definitely love at first sight! Wu's designs are stunning; they're sleek, sophisticated and modern, yet their rounded lines and edges allow for them to work with a range of styles and spaces, including my bathroom!! Plus the quality and bang for your buck is unmatched by any of the other manufacturers I came across.  I have to say this one was a pretty painless decision for me! I decided to go with the Odin Round Raincan Showerhead/Odin Slide Bar with Handshower (#1) and the Odin Two Handle Widespread faucet (#4). Can you tell how excited I am???
I can't believe we only have two weeks to go til' the big reveal of the One Room Challenge!! My fellow ORC-ers are turning out some pretty fab designs so far… be sure to check out what the official participants have been up to, as well and the guest participants!
xx